Many celebrities, influencers, and vloggers are upgrading their daily outfit checks with chic and luxurious pieces from Sep Vergara. These digital creators have shared varying reasons to get these precious accessories, be it for self-love, for their loved ones, or to celebrate milestones in their lives.
1. Gabbi Garcia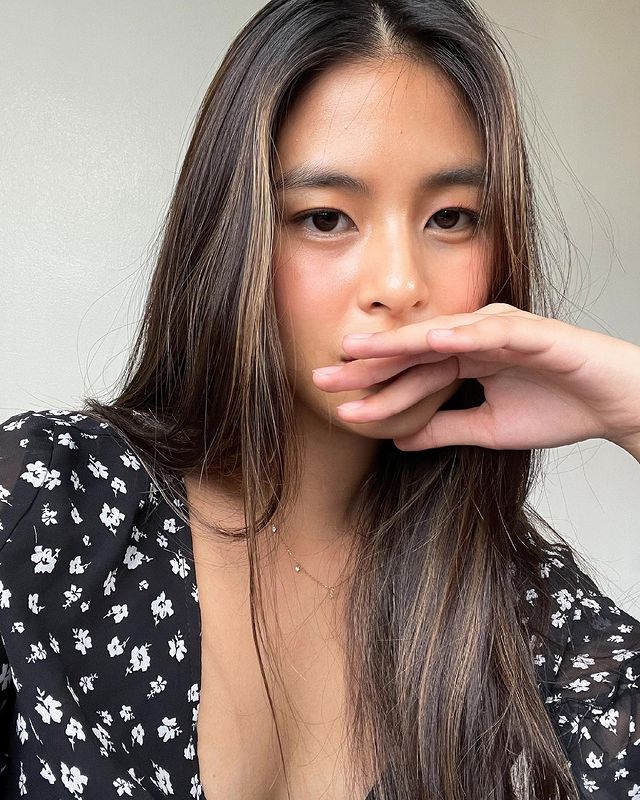 An actress, model, vlogger, and recording artist, Gabbi Garcia keeps her style yet sophisticated with Sep Vergara's Diamond Station Necklace. Her chosen fine jewelry can easily complement her morena skin and casual ensembles like cropped tops, pastel high-waisted pants, and flower-printed dresses.
2. Belle Marano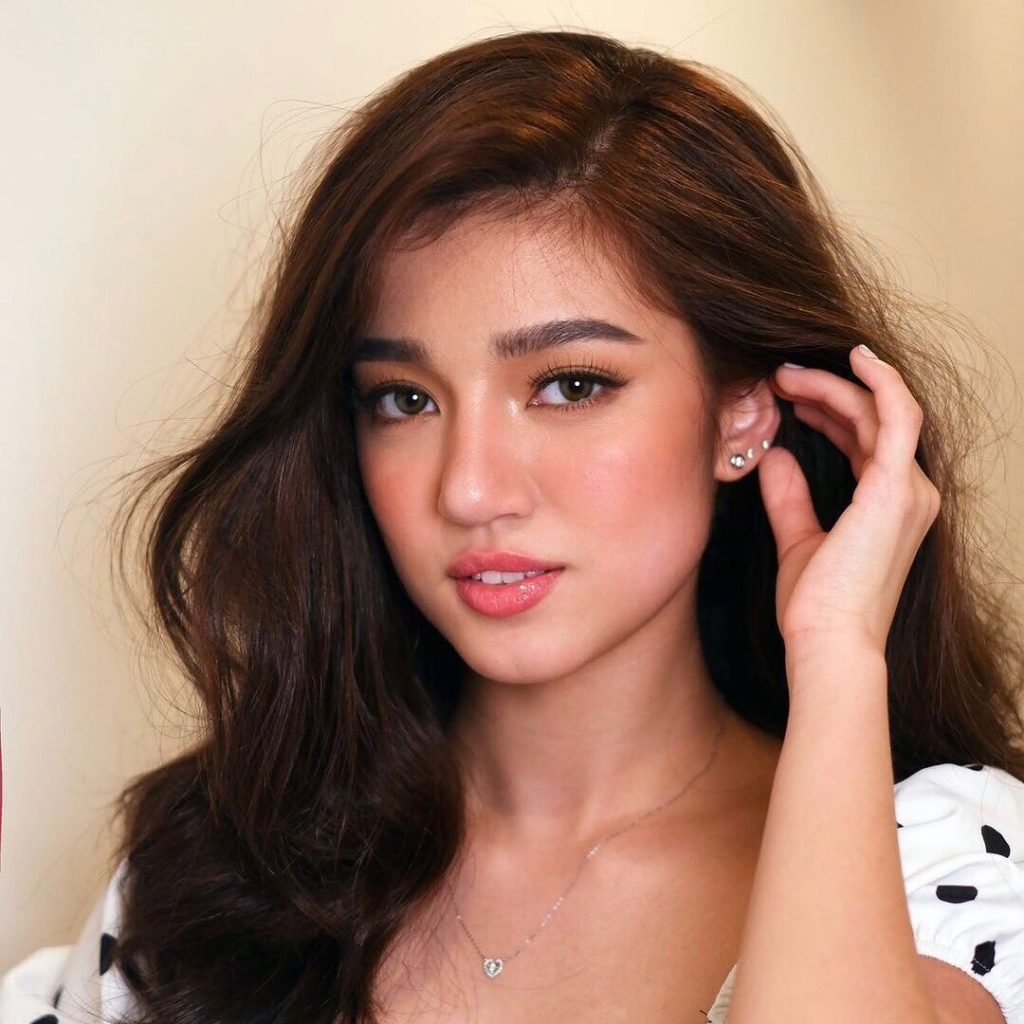 A rising star from ABS-CBN and young style icon, Belle Mariano learned early from her mother to invest in classic diamond jewelry, such as earrings and necklaces. These timeless gems can last a lifetime and can be passed from one generation to another. That's why she chose to get Sep Vergara's Everlasting Diamond Necklace and Earrings.
3. Janine Gutierrez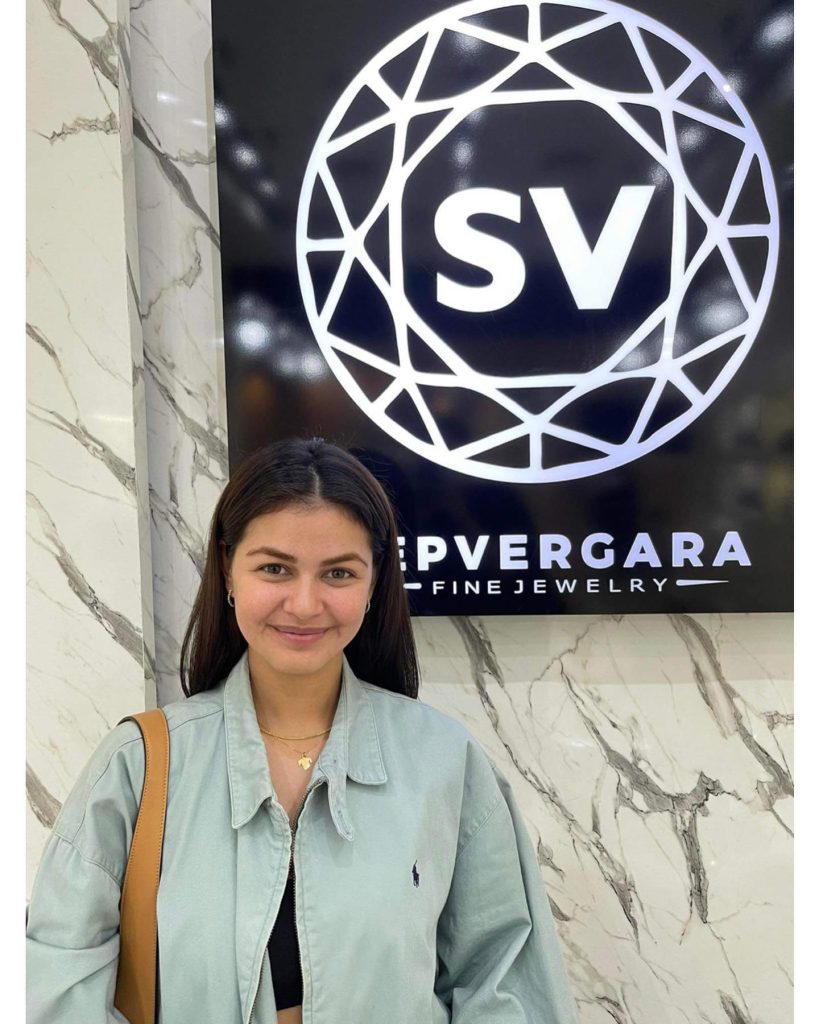 Janine Gutierrez came from a family of great showbiz personalities, and no doubt that she will go for traditional jewelry pieces. Recently, the actress was spotted at the Ayala Malls the 30th branch wearing a pair of Sep Vergara's Diamond Loop Earrings plus a Classic Tennis Necklace. These fine pieces of jewelry were set in yellow gold blending perfectly with the award-winning actress' unique and chic fashion sense.
4. Jennylyn Mercado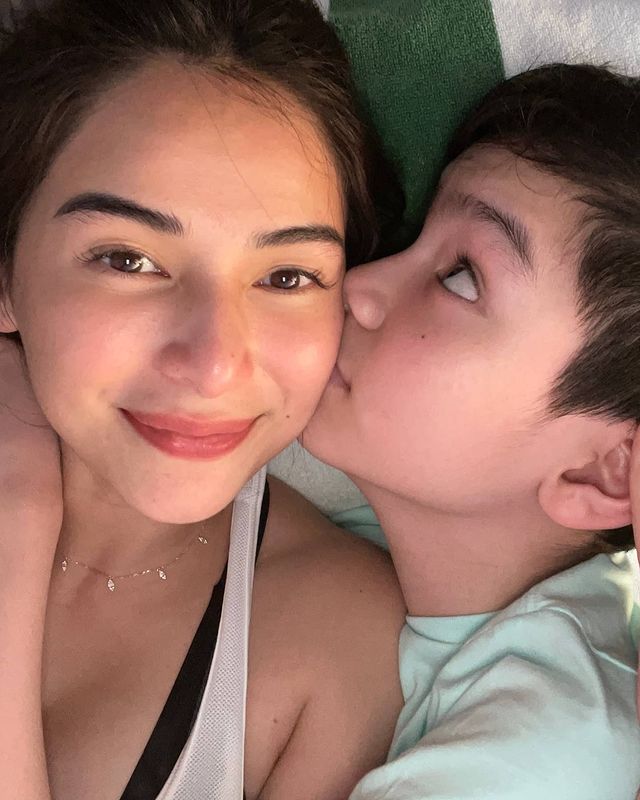 An actress, entrepreneur, wife of Dennis Trillo, and a mother of two, Jennilyn Mercado looks fab, elegant, and beautiful with her 18K Diamond Station Necklace set in Yellow Gold, Emerald Earrings set in Platinum and Diamond Loop Earrings from Sep Vergara collection.
Jennylyn and Dennis also made their November 2021 wedding special and memorable by choosing platinum wedding bands. They chose platinum rings over gold rings because platinum is 50% denser than gold and does not thin, tarnish, or deteriorate over time, which symbolizes eternity. Jennylyn opted for a customized Emerald-Cut Diamond Wedding Ring set in platinum to complement her engagement ring, while Dennis preferred a classic plain platinum polished ring.
5. Dimples Romana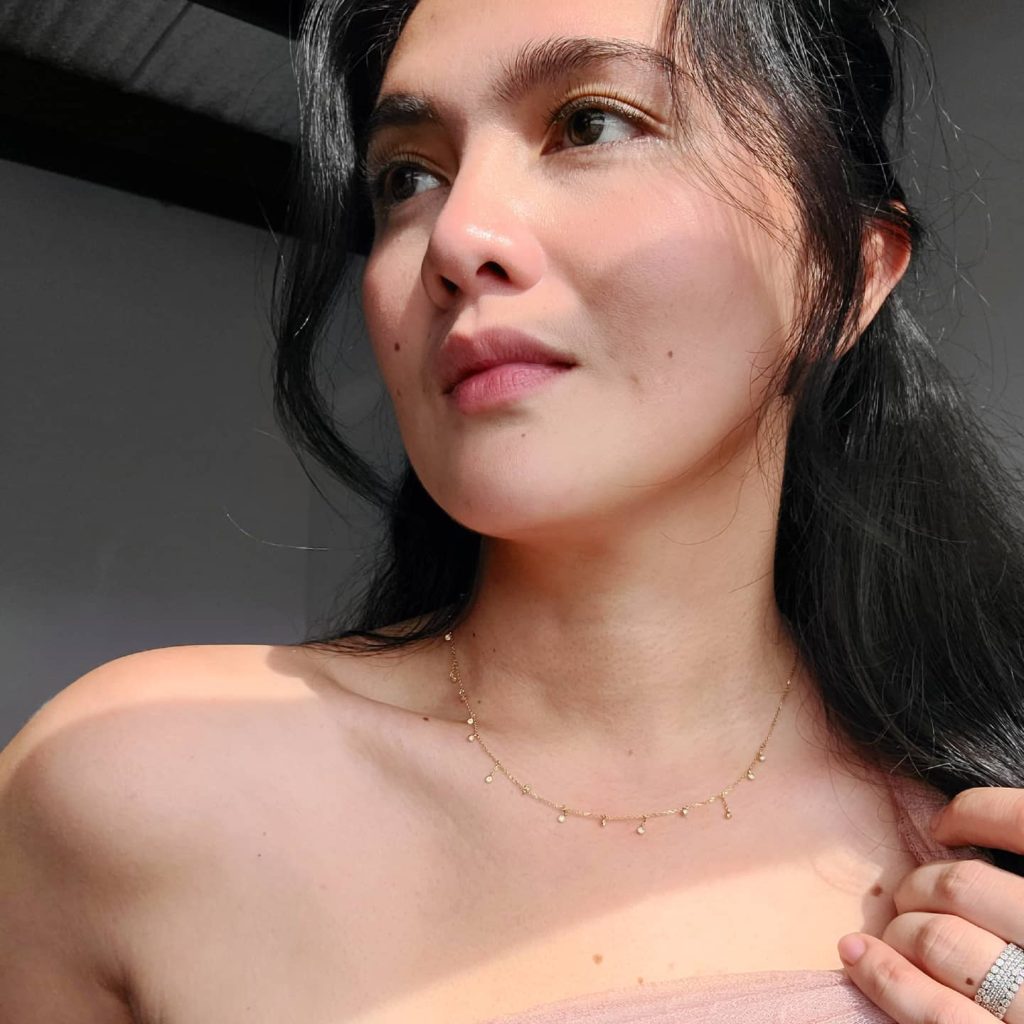 Dimples Romana is an actress known to give a simple yet lasting performance in every role she portrays. This same goes for her choice of jewelry. The actress shared that she is fond of her Sep Vergara's Diamond Station Necklace as it was barely there but adds just the right amount of glimmer and sophistication. The celebrity mom and brand endorser is looked up to by many for her graceful and cheerful demeanor and is someone who appreciates classic and dainty jewelry pieces.
6. Bianca Umali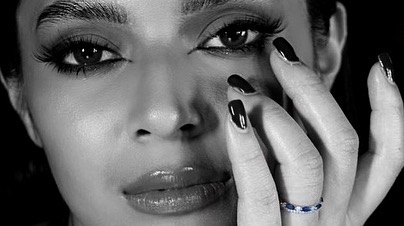 Kapuso actress and singer, Bianca Umali, is a believer that wonderful things happen to those who take time to take care of themselves. In 2021, the actress rewarded herself with a Sep Vergara Diamond Half Eternity Ring accentuated with sapphires. This beautiful piece caught the eye of the actress after a referral from her other Kapuso actor and also a Sep Vergara fan, Rocco Nacino. The actress purchased the ring as a symbol to mark a new chapter in her life. "This year has been nothing but wonderful. I knew it was the perfect one for me," Bianca shared in an Instagram post.
7. Carla Abellana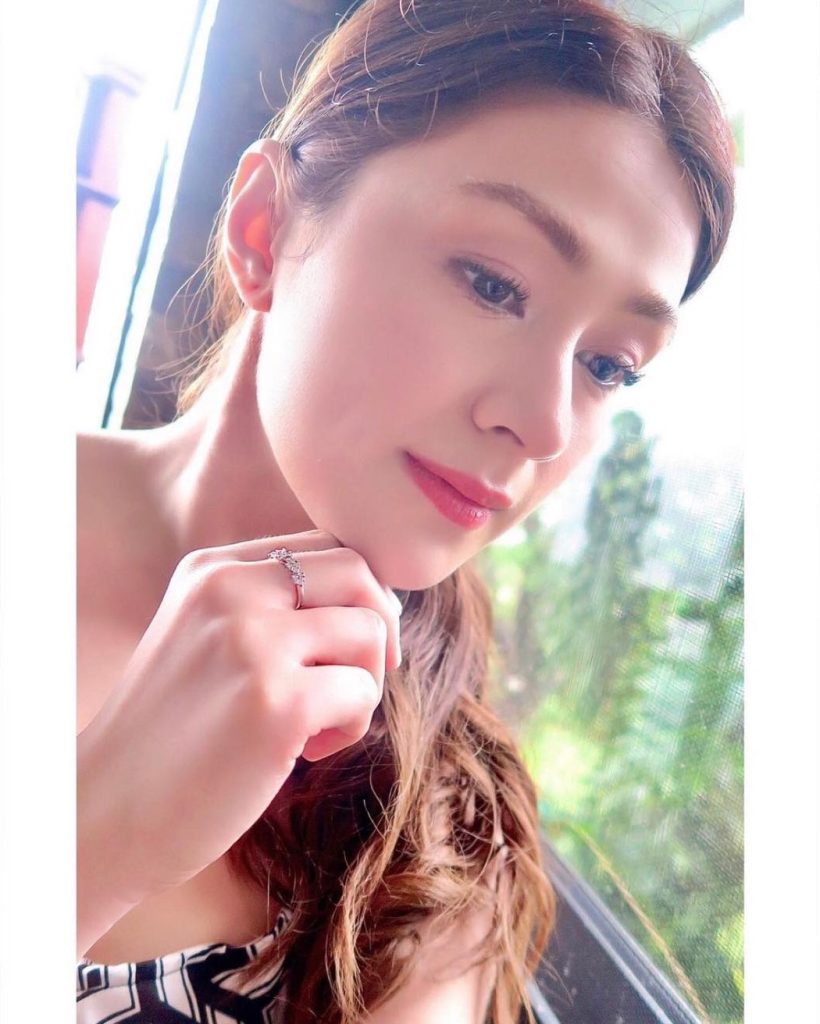 An actress, host, and brand ambassador, Carla Abellana's taste in each piece of jewelry she wears adds to her timeless beauty. She showcased a Sep Vergara heart-shaped illusion half-eternity diamond ring in white gold on her Instagram. For her, wearing this elegant yet eye-catching fine jewelry adds sparkle to a simple look, making her a real stand-out.
8. Julie Anne San Jose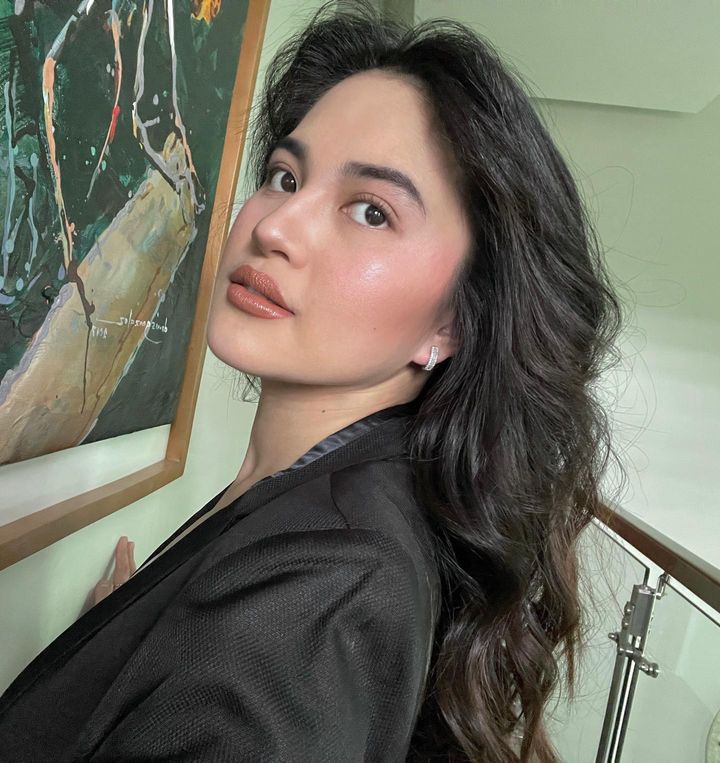 The actress and singer, also known as Asia's Limitless Star, Julie Anne San Jose, also sees no boundaries when choosing fine jewelry pieces. Her fashion style was dubbed as versatile and received a hundred likes from social media platforms. While she is not afraid to explore different music or fashion inspirations, the must-have for the actress is the Sep Vergara Diamond Clip Earrings that she can rock from day until night.
9. Glaiza de Castro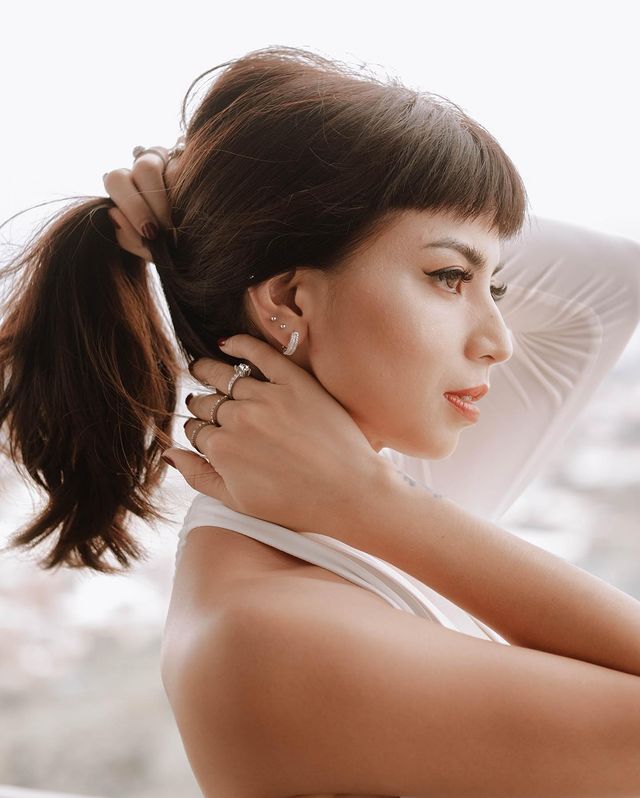 Throughout the years, Glaiza has made a name as an actress and a musician. Her beauty has glowed even more now that she is happily married to Irish entrepreneur David Rainey. Glaiza has made rock princess persona her signature style, and she amplified it by wearing a pair of Sep Vergara Diamond Clip Earrings in white gold. In an Instagram post, the actress dazzled in every angle by adding cats' eye into her makeup and a full bang hairstyle.
10. Camille Prats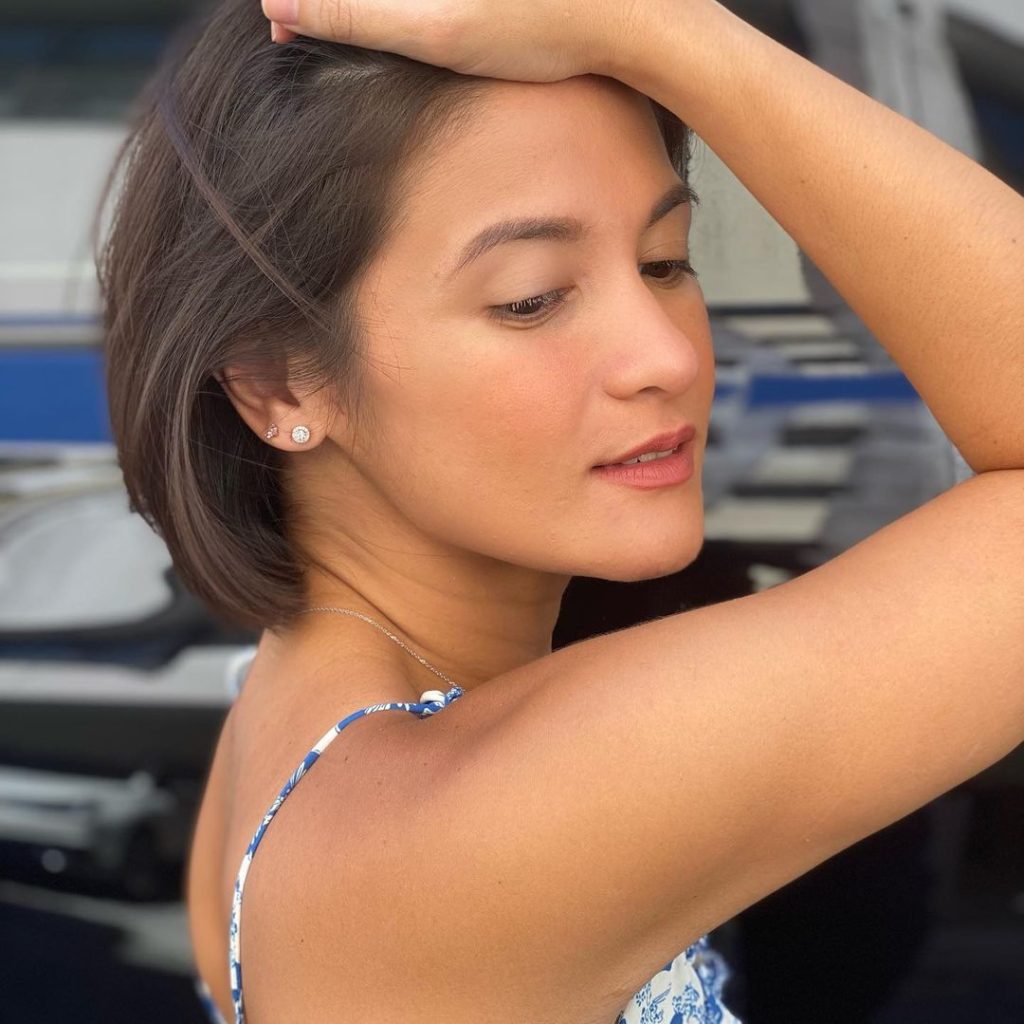 Camille Prats made a mark in the showbiz industry for the role of Princess Sarah. From there, she grew into a host, a businesswoman, and, today, a fitness enthusiast. The actress, who is also a mom of three, made sure to select Sep Vergara Diamond Earrings that suit her busy lifestyle. She paired her laidback after-workout clothes with fine jewelry that she could wear in three ways. How practical is that? The actress gave the word 'athleisure' a whole new meaning.
11. Kris Bernal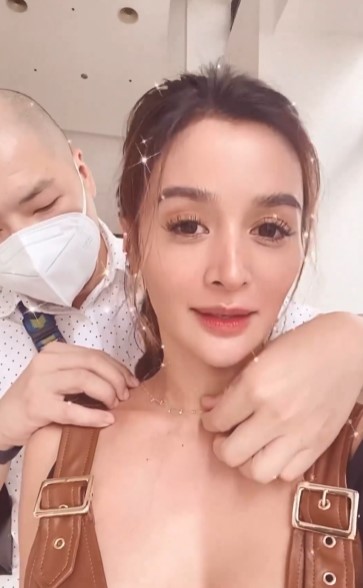 In 2021, the actress and entrepreneur married her longtime boyfriend, Perry Choi. On Instagram, Kris shared a memorable Christmas gift,  a Sep Vergara Diamond Station Necklace, from her sweet husband. She said her husband knows she's been eyeing this beautiful piece of jewelry. She couldn't contain her happiness after receiving this gift from him.
Other Celebrities Endorsed Sep Vergara as Mother's Day Gifts
1. Drew Arellano for Iya Villania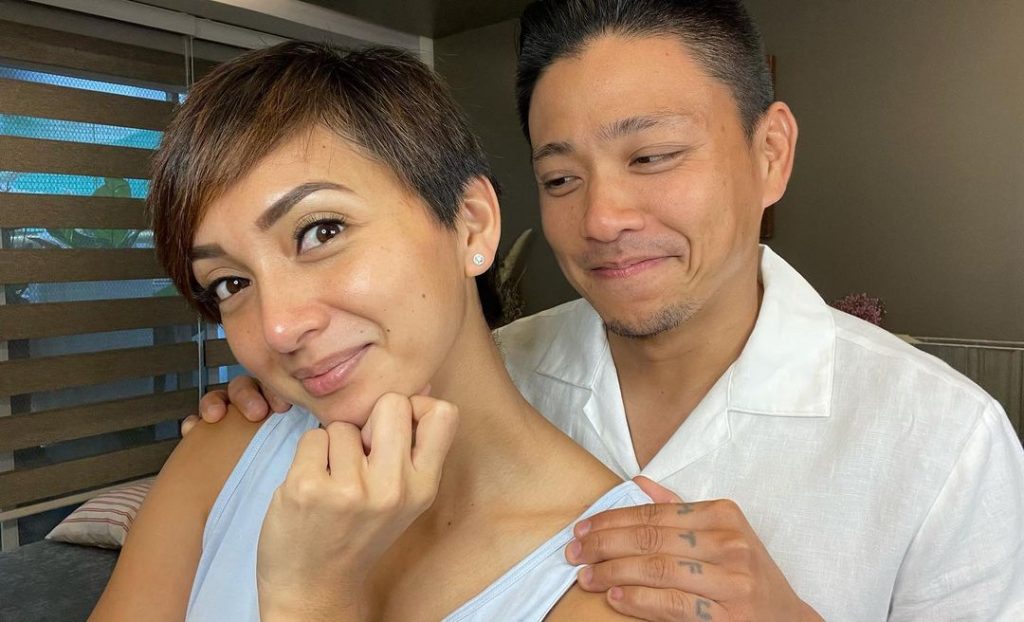 Drew Arellano has nothing but sweet words for his wife, Iya Villania. "Only the best for the queen of the house," the actor said after he presented his Mother's Day gift of diamond earrings to Iya.
With Iya's tight hosting schedule and being a mom to four kids – Leon, Primo, Alana, and Astro, the 18k Diamond Earrings in white gold is a practical choice as she can pair this with casual wear, interview outfits, and even workout clothes.
2. Rodjun Cruz for Dianne Medina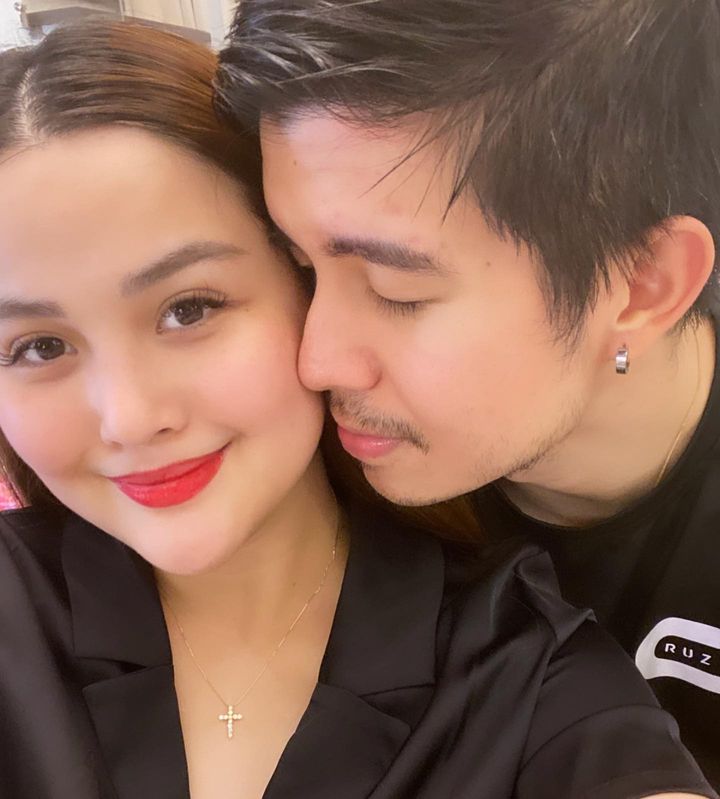 Actor, singer, and dancer Rodjun Cruz still makes his wife be swept off her feet by giving her a gift that symbolizes the true meaning of their marriage and family on Mother's Day.
As someone who keeps his faith strong, the actor believes that God should be the center of any relationship. Rodjun chose a mesmerizing Sep Vergara Necklace with a Diamond-Accented Cross Pendant for Dianne. "She deserves nothing but the best. She has sacrificed so much for us and has been nothing but an amazing wife and wonderful mother to our son," the actor said.
3. Sam YG for his Mom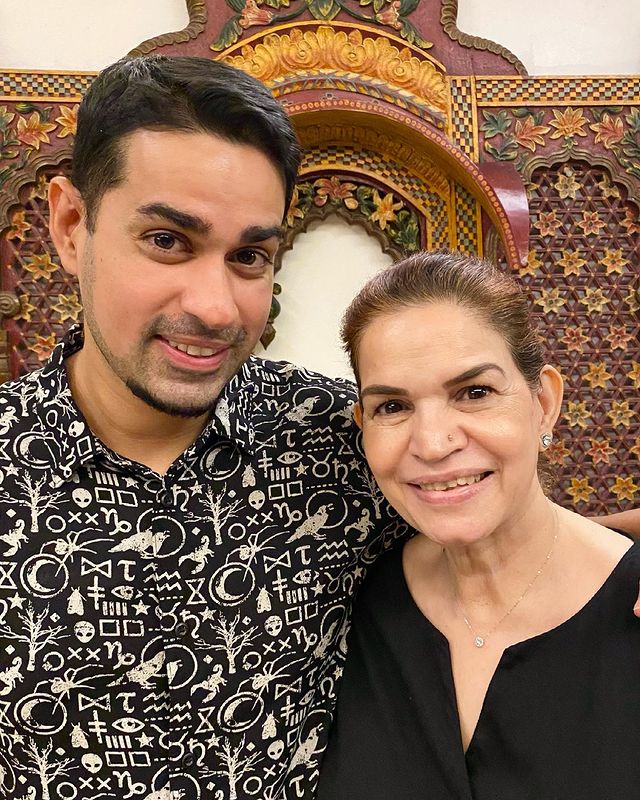 Samir Gogna, popularly known as Sam YG, is a Filipino host, DJ, and social media influencer. He belonged to a fourth-generation Indian Filipino family. With a strong Filipino influence, Sam YG maintains a very close relationship with his mother, Suman Gogna. To honor his mother's love, he gave his mother a timeless Sep Vergara Diamond Necklace made from 18-karat white gold for Mother's Day. The DJ wrote the best words that describe his mom in the caption of their selfie: "Got a mother (who) shines like no other."
Other Celebrities Endorsed Sep Vergara as a Self-Love Gift
The term self-love gained popularity in the past few years as many people find ways to appreciate the things that bring a positive outlook to their lives.
1. Beauty Gonzales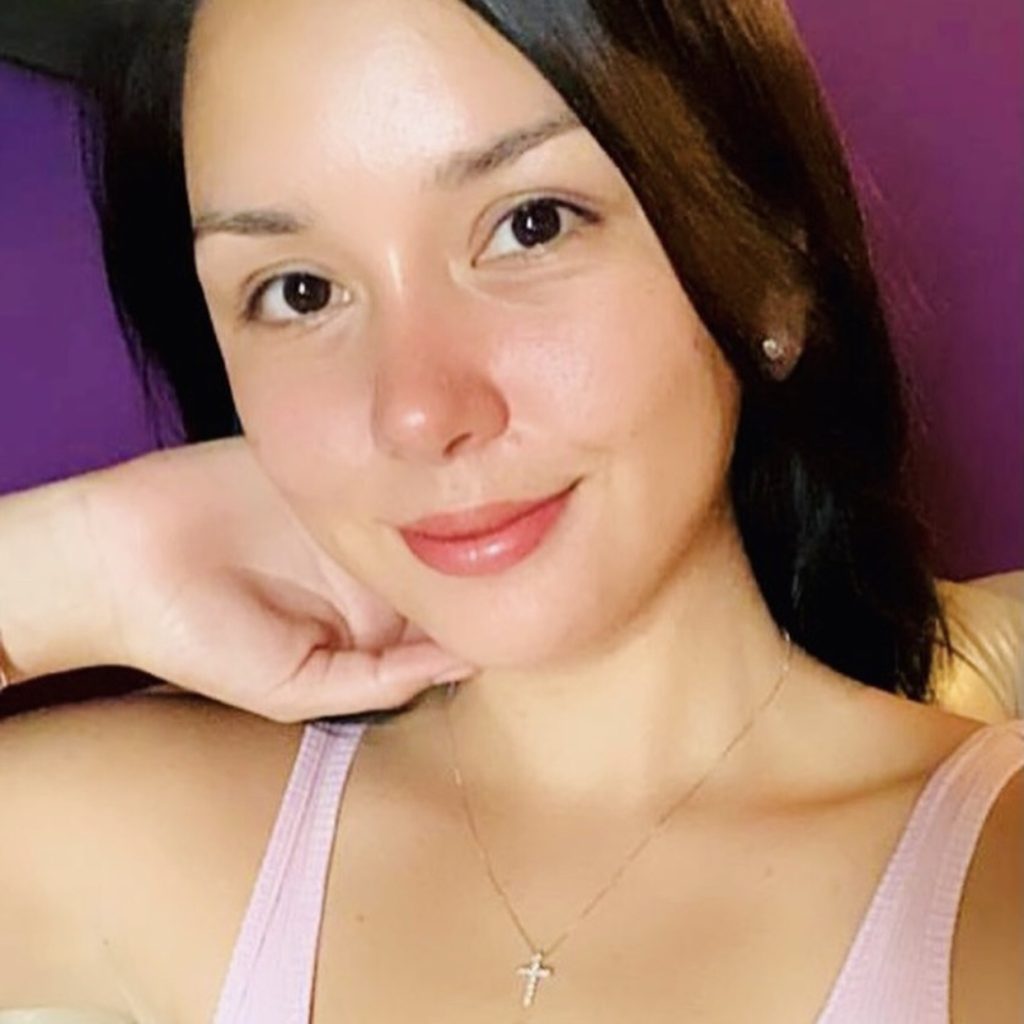 Beauty lives up to her name, inside and out. The actress, who had starred in many teleseryes and is a mom to her daughter named Olivia, keeps her aura radiant with barely there make-up and a Sep Vergara necklace with a diamond-accented cross pendant.
2. Vickie Rushton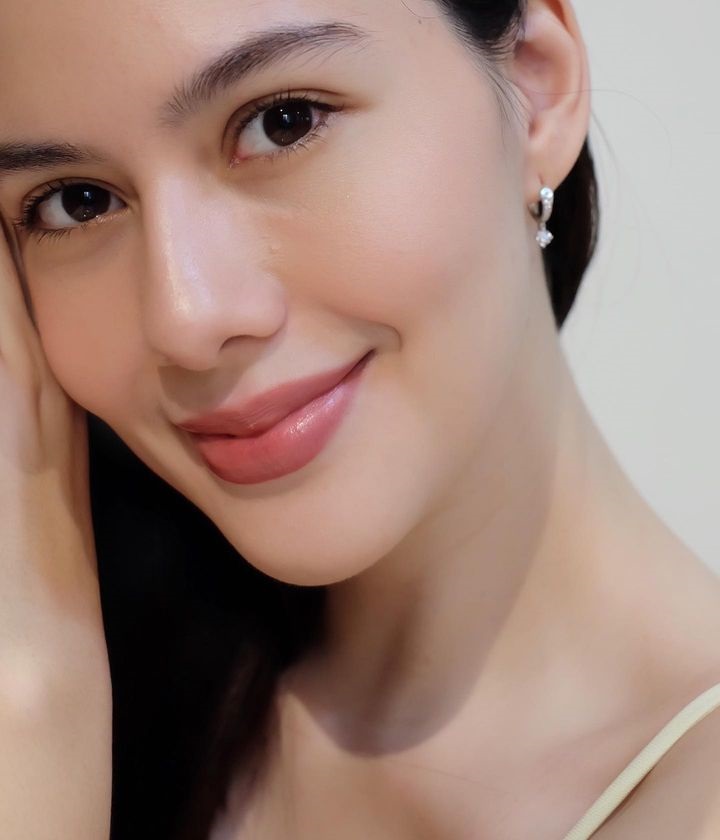 Mutya ng Pilipinas International and Pinoy Big Brother alumna, Vickie Rushton, knows how to reward oneself after a hard day's work. Vickie worked on becoming an actress, and with different projects, she believes that dainty pieces of jewelry will add spark to her blooming career.
3. Alodia Gosiengfiao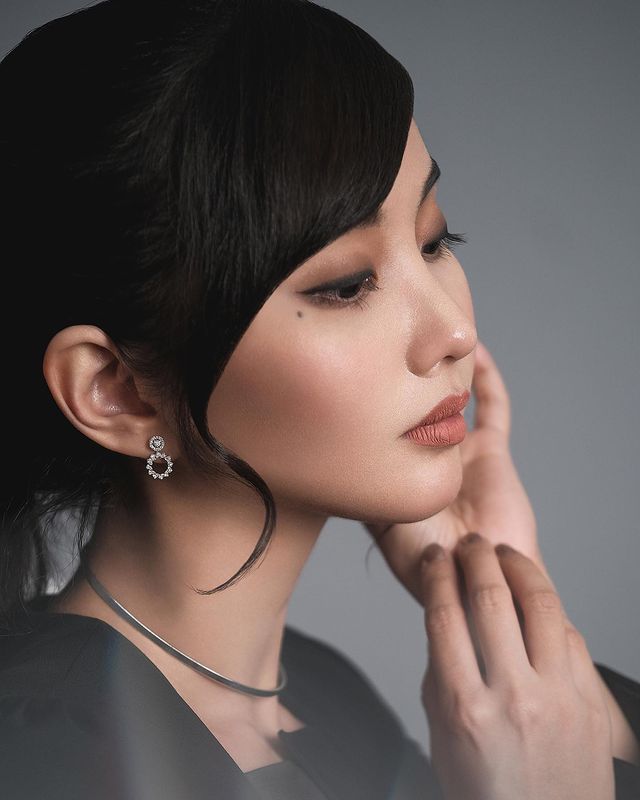 The social media star, cosplay queen, and video game content creator, Alodia Gosiengfiao knows that diamonds can make her shine the brightest in the crowd. Her weapon of choice? The timeless Three-way Diamond Earrings from the Sep Vergara collection. 
4. Vern and Verniece Enciso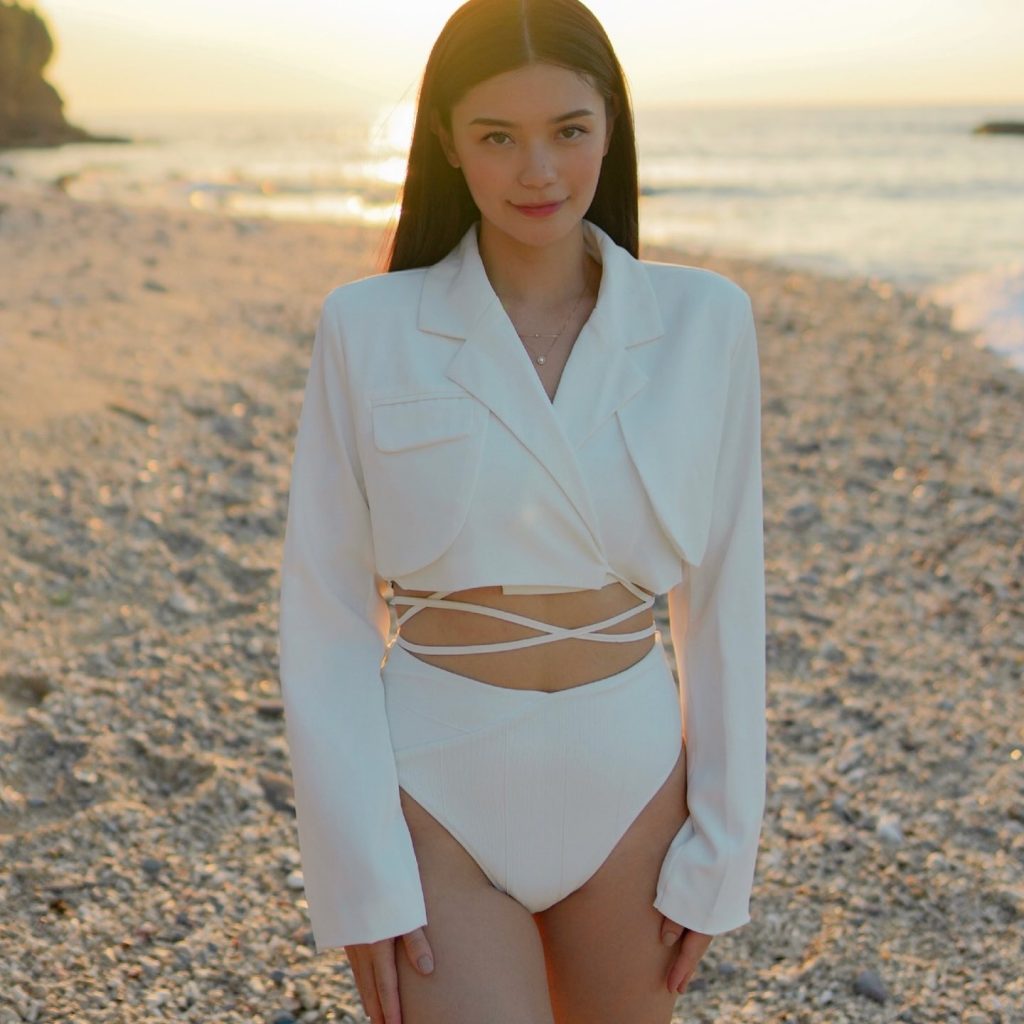 Trendsetters and sisters Vern and Verniece Enciso's love for travel and fashion helped them produce content that many of their followers read. These two entrepreneurs know that classic jewelry pieces are a worthy investment. They are big fans of the 18k yellow-gold diamond necklace from Sep Vergara. This is also the sisters' go-to place to celebrate self-love once in a while.
5. Sanya Lopez and Kakai Bautista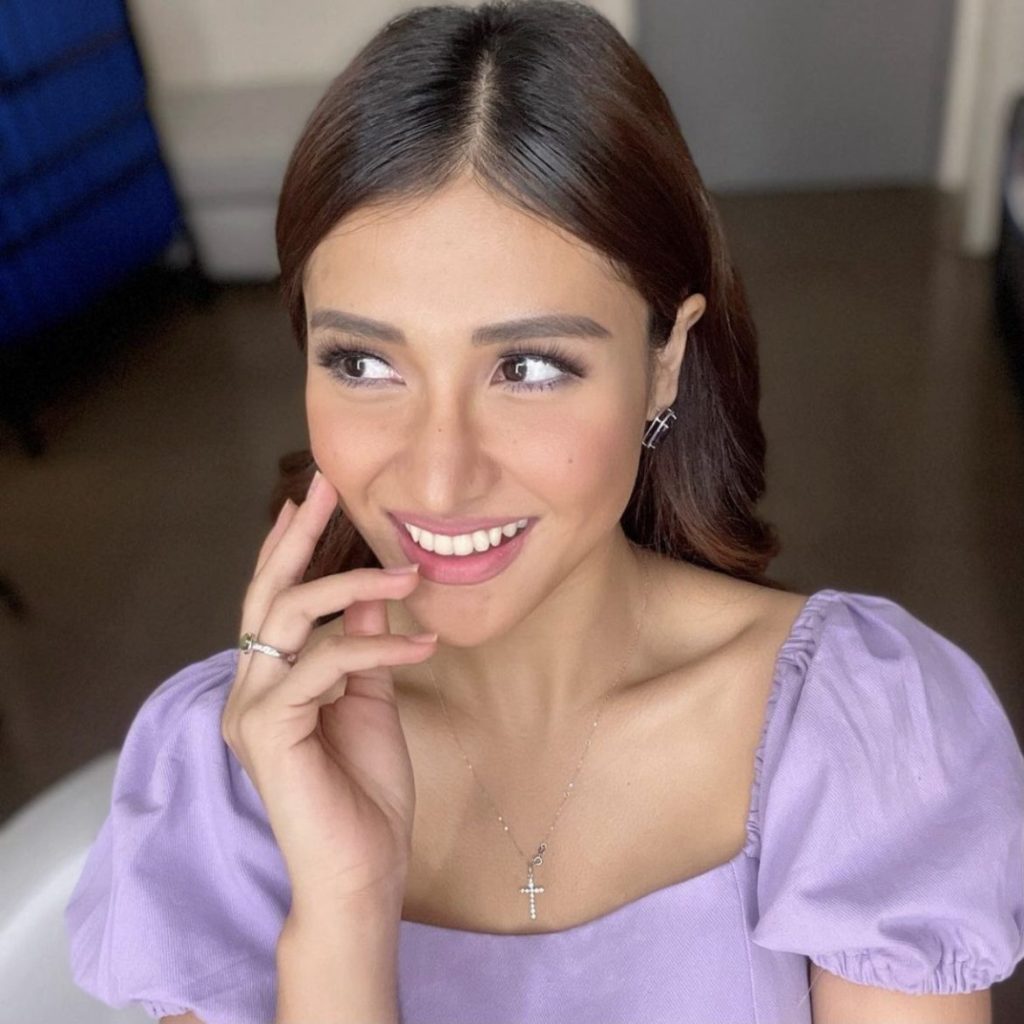 Kapuso actress Sanya Lopez and comedienne Kakai Bautista may excel in different kinds of film genres, but these two celebrities are actually best of friends. They were spotted with similar Sep Vergara Diamond Rings that definitely symbolize their solid friendship through the years.
Currently, a long list of celebrities and influencers who showed their support for Sep Vergara's fine jewelry collections is emerging. These famous people include Rocco Nacino and Melissa Gohinh, Derek Ramsay and Ellen Adarna, Angelica Panganiban, Sachzna, Denise Laurel, Aubrey Miles, Michelle Dy, Rach Daquis, Michelle Vito, Max Collins, Kaye Abad, and Cassy Legaspi.
Check out the latest updates from these stars straight from the Celebrities page. Do you fancy a Sep Vergara diamond ring, a necklace, a pair of earrings, or a bracelet worn by your favorite celebrity? Make sure to visit one of their three stores located in Manila, Pampanga, and Davao City.